Nineteen nighty-four was historic as the year that apartheid in South Africa became unlawful, accentuated by the Nelson Mandela being elected as the fist Black president. The institutionalized system of racial segregation and unjust governance that dehumanized and impoverished the majority black population was dismantled. People of good conscience and a disdain for injustice throughout the world rejoiced.  In New York, the passion that fueled anti-apartheid activism would lead to the establishment of   Shared Interest, a non-profit investment fund, founded by partners with a mission to "invest in Southern Africa's future."  Shared Interest held their 2018 Annual Spring Benefit on March 20 and witnessing the ongoing show of support twenty-four years later, reflected by the sold-out attendance was a heartwarming experience and a testament to our shared humanity.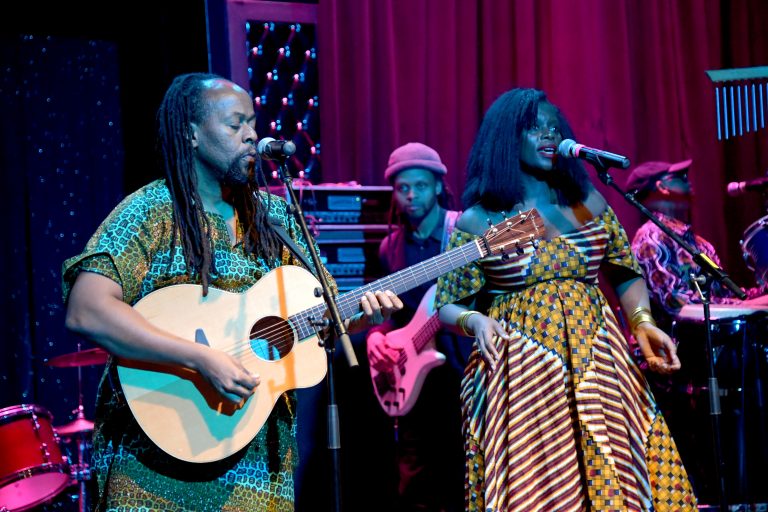 The benefit was held at The Edison Ballroom with South Africa's talk show hostess Felicia Mabuza-Suttle presiding over the evening's program.  Ms. Suttle's joyful, indomitable spirit-typically South African- certainly set the mode for what was deservedly a 24th anniversary celebration.  The current progress reports reflect sustained successes in Shared Interest's objectives to effect systemic change in South Africa's low-income communities through agriculture, microfinance, small and growing business, infrastructure & housing sectors.  This is the kind of good–will that defines the lives of the event's 2018 honorees-distinguished individuals recognized for their dedication and commitment to economic democracy, sustainability and women's empowerment.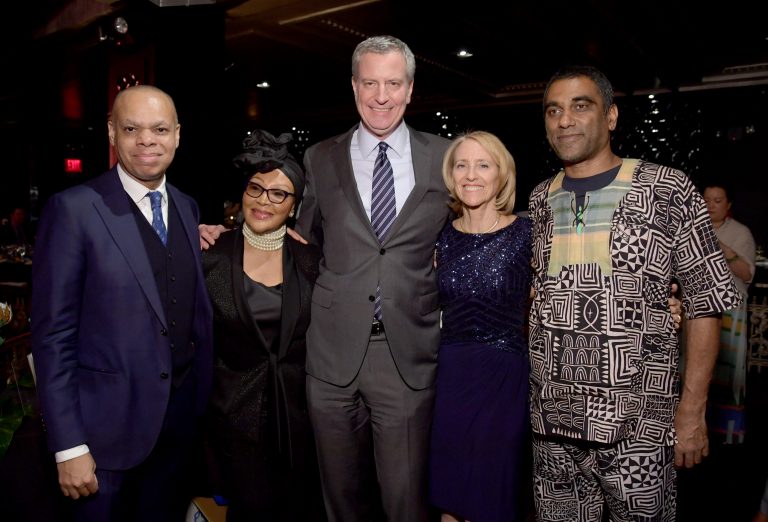 Honoree, Congresswoman Barbara Lee, Democratic Representative to the 72nd Session of the UN General Assembly, received the prestigious Champion Award for People and Planet. Her diverse resume ranges from advocacy in the US Congress on issues that address reproductive rights, gender equality, food security, global peace and security to being co-chair of the Sudan and South Sudan Caucus.  Her acceptance speech read by Valerie Bo Bradley-who received the award on her behalf-  emphasized Ms. Lee's dedication to her advocacy "My commitment to women's empowerment both in the US and Africa has been at the very core of my work in Congress, and I am delighted to be honored by Shared Interest with this award. We have come a long way in valuing the contributions that women make to society at large, but there is still much more work to be done to ensure young women and girls can thrive and succeed. I remain dedicated to the cause of gender equality, which will help not just women, but everyone on the planet" were her reassuring words.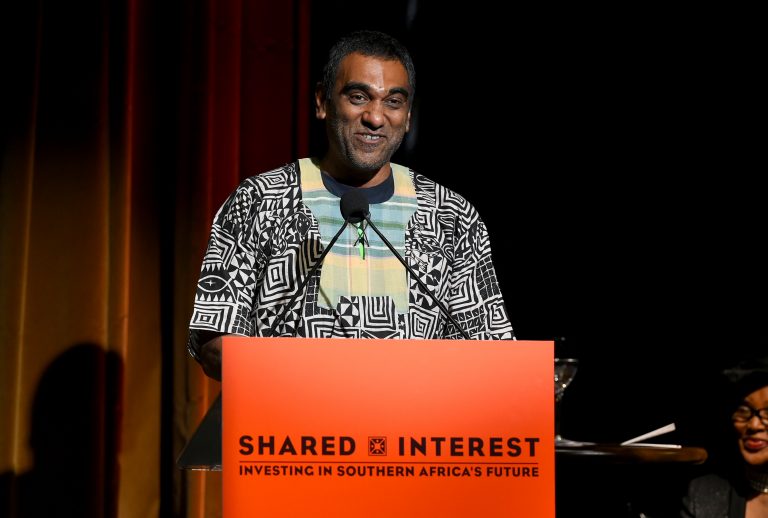 Kumi Naidoo, global activist and former Executive Director for Greenpeace International was honored with the Advocate for Justice Award. A South African citizen, Mr. Naido's passion for justice began as young boy living under SA's apartheid system. He now serves as the Founding Board Chair for the Pan African Civil Society Movement, African Rising for Justice Peace and Dignity. He is a founding ambassador to the Campaign for Just Energy Future and patron of Future SA as well as other portfolios. He impassioned acceptance speech told the story of the loved ones he lost, victims of violence during the anti-apartheid struggle and yet his fervor for advocacy remains palpable and inspirational. There is no doubt that he will be just as passionate when he assumes the position of Secretary General of Amnesty International in July 2018.  In accepting this honor, he stated that "The fate of people and planet cannot be separated. I am pleased to accept this award from Shared Interest, which unlocks resources that Southern Africa's people require to protect their economic and environmental rights. Today, the region's most vulnerable communities (and some of its largest cities) depend on making these rights a reality for all."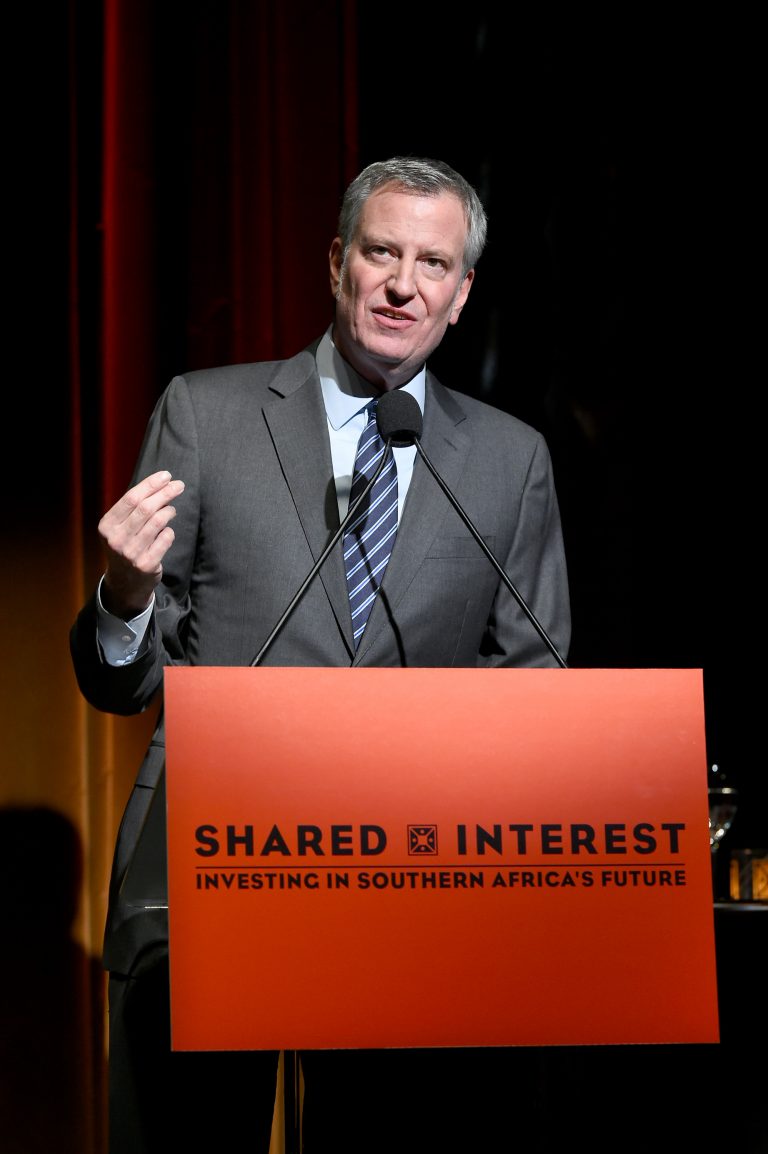 New York's Mayor Bill De Blasio surprise, brief appearance (squeezed into his evening schedule) was his stamp of approval and unwavering support for Shared Interest.  His remarks, reminiscence on his role as an activist during the anti-apartheid resistance in New York emphasized and our moral responsibility to empathize with the disenfranchised. Also, in attendance were Ambassadors from several African nations including South Africa and Mozambique, human rights leaders, top diplomats and key US policy makers and influencers.
The musical interlude featured a performance by South Africa's jazz trumpeter Lesedi "Hugh" Ntsane in a tribute to his muse the late Hugh Masekela- South Africa's legendary trumpeter and composer of the anti-apartheid protest anthem "Bring Him Home (Nelson Mandela)". Guests were also entertained by Malawian musician and humanitarian Masauko, whose jazz and genre-diverse renditions were welcomed by the appreciative audience.
By Ennaid
Images credit to Ben Gabbe/Getty Images.