During the first week of April (2018), the African Diaspora held its collective inhaled breath as we wept over the loss of Mama Africa, Winnie Mandela. In that same breath, we exhaled in the audacity of hope as Costa Rica elected its first Black Vice President, Epsy Campbell Barr. Not only is our sista Epsy the first in Costa Rica, but also first for the Americas. The little dot of an island that produced Marcus Garvey (had history in Costa Rica), Bob Marley, Usain Bolt and me, Jamaica, once again showed out and Jamaicans everywhere "big up wi chest" in pride as we imagine Epsy saying "wha a gwan hermanos" in her patois influenced Spanish.
Mrs. Campbell Barr has spent her life advocating for Costa Rica's Black citizens while co-founding the Left-leaning Citizens Action Party in 2000. She has also been the leader of the Center for Women of African Descent, the Alliance of Leaders of African descent in Latin America and the Caribbean, and the Black Parliament of the Americas. Dis a gal a real Jamaican, with so many jobs.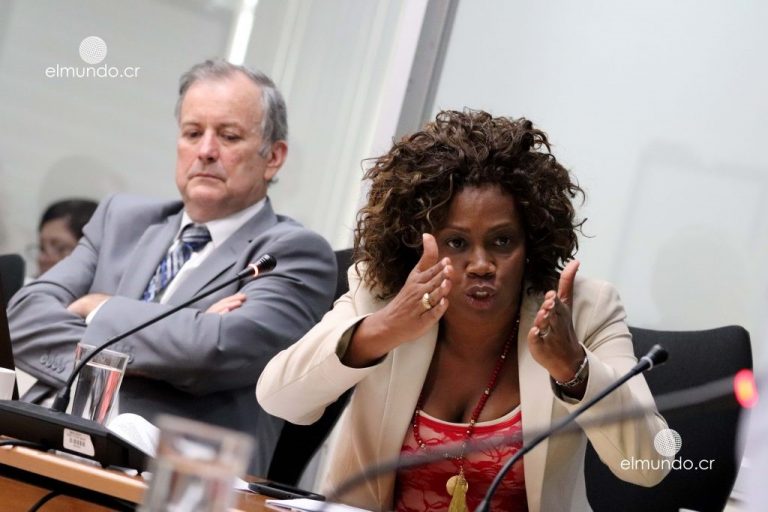 Photo Credit-Luis Madrigal
Campbell Barr's body of work easily reads like a Black Feminist's. According to Newswee (2018), her life's work includes publishing books and articles on economic participation, democracy, sexism, racism and people of African descent, among other topics. Additionally, she is active in Afro-Caribbean affairs and in 1996 founded the Women's Forum of Central American Integration, an initiative she coordinated until 2001.  On her Facebook page, a local news media describes her as being characterized by her struggle to defend gender rights. Furthermore, she outstretched her arms to women, with an empowerment message that they are the "driving force of 21st-century Costa Rica" and promises to challenge gender inequality. According to the Washington Post on April 3, 2018, Mrs. Campbell Barr strategically appealed to Black Costa Ricans, acknowledging that she was "proudly" one of them and implored them to vote "for an inclusive Costa Rica, a Costa Rica where we have a place."  It is therefore probable that it is with the engagement of race and gender that Campbell Barr was able to secure a place in history.
Newsweek on April 2, 2018 described Campbell Barr as a trailblazer who will join the ranks of other "trailblazers as Victoria Garrón, the country's first female vice president (1986-90); Thelma Curling, the first Afro-Costa Rican legislator (1982-86); and Laura Chinchilla, who became the first female president in the Central American nation (2010-14)."
Black Girl Magic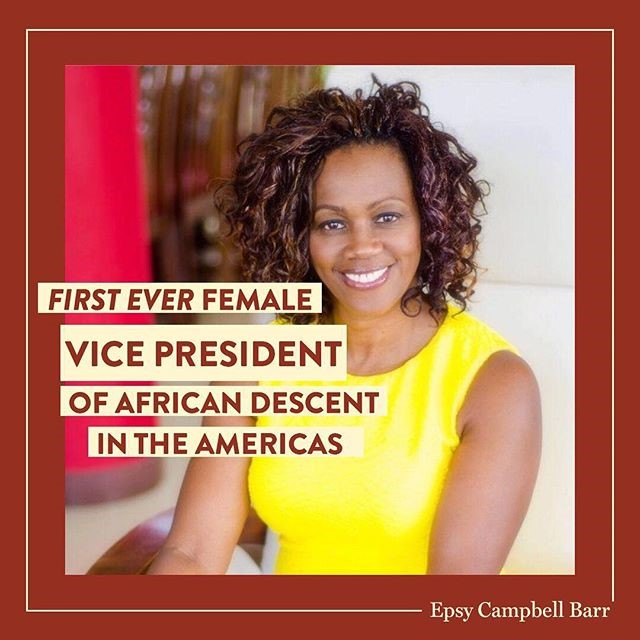 Mrs. Campbell Barr's Black Girl/Jamaican magic is not lost on us who can identify and celebrate that unique brand of fabulosity and fierceness. In her photographs, she represents regally with a Michelle Obamaesque quality. She is usually fashionably donned in the colors of the shades of the sun and the rainbow that only a melanated skin can perfect, like Beyonce in "Lemonade," beautiful, real and resistant. Her radiant, sun-kissed skin and gloriously braided hair symbolize a brand of Blackness that yells at us like billboards in Cartagena, Colombia #SerNegroEsHermoso. She dazzles with beauty, brains and brawns like Michelle Obama, like Winnie Mandela, like India Arie, like Lupita, like Auntie Maxine, like Kamala Harris… like so many of our sistas breaking molds that oppress and suppress our people, and, bedazzling simultaneously.  Her statement "It would not be the first only in Costa Rica, but in Latin America and eventually, if the president leaves the country, the first woman of African descent to assume the presidency of the entire American continent. It's a big responsibility," wreaks of a yaadie's (Jamaican) or Wakandan's unapologetic confidence, ready fi win di next race against the "colonizer."
Historical Background of Jamaicans in Costa Rica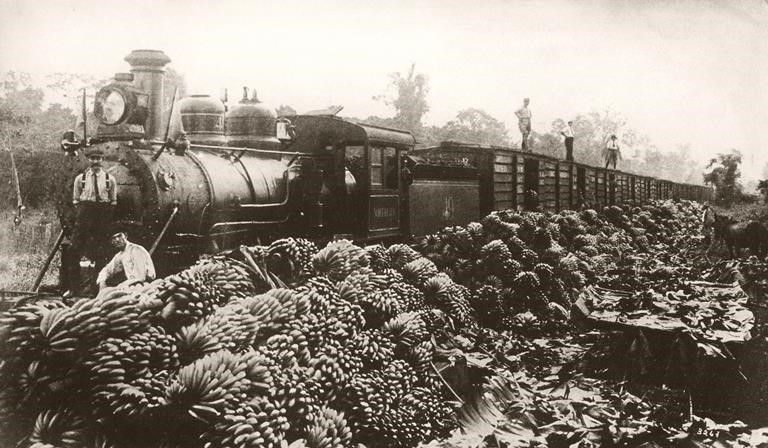 : Photo Credit-Ozy.com
Epsy is named after her Jamaican grandmother who migrated to Costa Rica decades ago like many Jamaicans. The Jamaican connection is strongly represented in Costa Rica's history and culture as there many descendants living on the Caribbean coast /Atlantic side in a City called Limon. According to Bourgois (1986), there was a small population of African slaves in Costa Rica, however, they intermixed with European and Native Americans and are not necessarily identifiable as an ethnic group outside of being Costa Rican.  Consequently, Black culture in Costa Rica is as a result of West Indian immigration (Bourgois,1986). Jamaicans first settled in Costa Rica in the 1850s and boasts one of the largest Jamaican diaspora of Central America, approximating at over 60,000 descendants living in Costa Rica according to research.
These immigrants from the land of reggae and Red Stripe worked on the construction of railroad industry on the Atlantic/Caribbean Coast of Costa Rica. After the completion of the railroad (late 1800s), they remained and worked in the banana plantation of the United Fruit Company. They set up fishing communities along the Caribbean coast – 55-mile-long strip from south of Limon to the Panama border. During this period, there was racial segregation in Costa Rica, Blacks were segregated in the country and confined to stay in the Province of Puerto Limon. In fact, in 1936 President Leon Cortes banned blacks from entering the white populated area of the highlands. This segregation did not end until the 1948 civil war, and subsequent election of President Jose "Pepe" Figueres who created a new constitution that granted citizenship to Blacks in Costa Rica.
First Marcus, then Epsy …
Photo Credit- The Diasporian
Jamaica's first honored National Hero, Father of Pan Africanism and global freedom fighter Marcus Garvey over 100 years ago commissioned the construction of the Black Star Line building in Costa Rica to serve as the Central American headquarters of the Universal Negro Improvement Association (UNIA) and to make Limón a world-class maritime terminal, According to the Costa Rican Star, 2006. Mr. Garvey left Jamaica in 1910 for Central America, settling in the coastal town of Limón, Costa Rica, where he published a small newspaper. Like many other Jamaicans at the time, his initial employment was as a timekeeper on a banana plantation of the United Fruit Company.  He was appalled by the condition of workers and the racism he saw and experienced in Costa Rica, so Garvey left for Colon, Panama, where he edited a local newspaper (Hutt, 2016). As a journalist, editor, activist, politician, businessman, and leader, Mr. Garvey called upon Afro Caribbeans and African Americans to unite for the betterment of Black people. The Black Star Line offices in Puerto Limón remain preserved in reverence to the Mr. Garvey, however, according to the Costa Rican Star, on April 29, a structural fire destroyed the Black Star Line building in Limón. There are current efforts to rebuild the offices.
Black Star Line sign building in Puerto Limon before the fire of 2016. Photo Credit-Costa Rica Star
Little Jamaica in Costa Rica
Costa Rica has distinguished itself in our family as one of our favorite places to visit. Limon is the city where my husband and I tasted the absolute best escoveitched snapper (Fig. 5). This meal was so sumptuous that we drove three hours for a repeat of that slice of heaven a few days later. It is within this city, Limon, dubbed Little Jamaica, where our youngest daughter worked on a project to restore Marcus Garvey's UNIA headquarters as a part of her Graduate thesis in African and Caribbean Studies: Representation of Blackness in Limon, Costa Rica.
: Escoveitched Snapper in Limon. Photo Credit -NLL
Costa Rica means "Rich Coast," and owes its diversity and natural treasures to its varied geography, ecological zones, and microclimates. It is a county known for being a beautiful and adventurous biodiversity hotspot, with an intriguing topography. It hosts dormant and active volcanoes, rugged mountains, deep, rich valleys, lush rainforests, cascading waterfalls, gushing rivers and black and white sand beaches. Nevertheless, it's rich Jamaican/Caribbean cultural influence, especially in Limon, is a strong part of its appeal. The cultural diffusion evidenced in Limon was is in the soun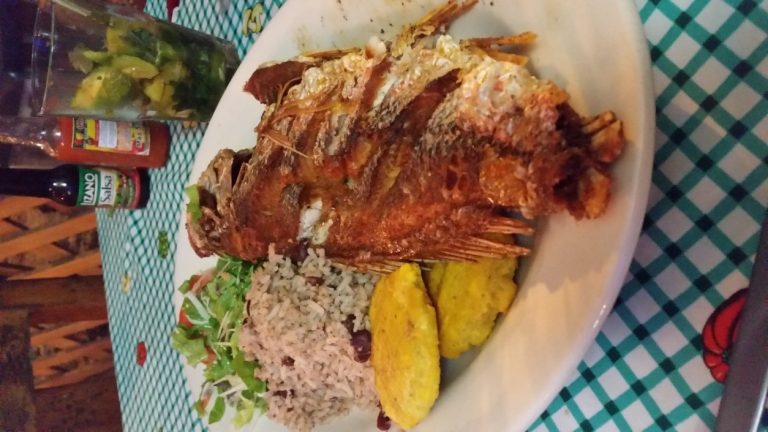 d of Jamaican patois in a happy marriage with Spanish; in the smells of ripe mangoes, jerk chicken and rum punch; in the crunch of Haitian drops and coconut cake; and in the sweet sounds of calypso and reggae on the black and white sanded beaches of Limon that pay homage to the likes of Bob Marley, Harry Belafonte and other Caribbean musical legends. If that does not convince you of its cultural connection to the little rock called JA, then the numerous buildings, not limited to smoke shops proudly displaying images of Bob Marley, the red, black, gold and green African/Rasta colors, and the varying sizes of the chillum pipes in these shops as tributes to Jamaica's Rastafarian culture and the King of Reggae Robert Nesta (Bob )Marley would definitely do just that. My husband and I fell in love with the country for these reasons. However, we were ready to marry it as we experienced more of Little Jamaica in Limon over unplanned for, multiple days. Additionally, we experienced a lifetime memory. Picture this, Costa Rica, Christmas 2014, we are driving 10,000 feet above sea level in the Guanacaste mountains, mesmerized by the power and beauty of the majestic Lake Arenal (see fig.6). It is 10 am on a glorious Sunday morning, you are feeling irie, vibing in gratitude for a charmed life. Suddenly, you hear the melodious sounds of Bob Marley on the radio singing "Could You Be Loved?" In that moment, Costa Rica was cemented as our favorite vacation spot and that special moment as one of our all-time favorite. However, with the new addition of a Jamaican gal, an African Diasporic sista to its country's leadership, this step to inclusion of Black girl magic has raised our level of love and respect for this county that was already in our sweet spot.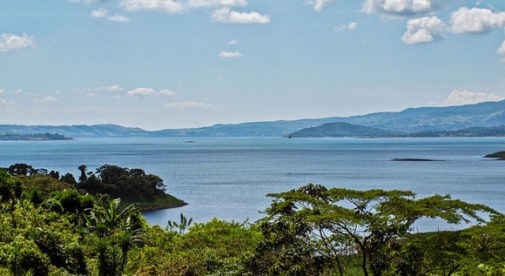 Lake Arenal, Costa Rica. Photo Credit-International Living
Still We Rise- Thank You Sista Epsy
So, as we mourn Mama Winnie, and we cloak ourselves in the nostalgic comfort of the Obama years, Epsy Campbell Barr has emerged with Black excellence to remind us like Bob Marley did, that "Everything's gonna be all right." We salute you our sister, big up yuself! Es por las mujeres, es por los negros, es por, Costa Rica!
"…Out of the huts of history's shame
I rise Up from a past that's rooted in pain
I rise I'm a black ocean, leaping and wide,
Welling and swelling I bear in the tide.
Leaving behind nights of terror and fear
I rise Into a daybreak that's wondrously clear
I rise Bringing the gifts that my ancestors gave,
I am the dream and the hope of the slave.
I rise I rise
I rise."
From And Still I Rise by Maya Angelou. Copyright © 1978 by Maya Angelou.
 Photo Credit- Radio America
References
Bourgois, P. (1986). THE BLACK DIASPORA IN COSTA RICA: UPWARD MOBILITY AND ETHNIC DISCRIMINATION. Nieuwe West-Indische Gids / New West Indian Guide, 60(3/4), 149-165. Retrieved from http://www.jstor.org/stable/41849252
Koch, C. (1977). JAMAICAN BLACKS AND THEIR DESCENDANTS IN COSTA RICA. Social and Economic Studies,26(3), 339-361. Retrieved from http://www.jstor.org/stable/27861669
http://cruisethroughhistory.com/puerto-limon-costa-rica-and-the-black-star-enterprise-of-marcus-garvey/
https://www.facebook.com/EpsyCampbellBarr/
https://www.washingtonpost.com/news/worldviews/wp/2018/04/03/epsy-campbell-barr-is-costa-ricas-first-female-black-vice-president/?noredirect=on&utm_term=.c90dfb401996